Looking for Plus Size Clothes?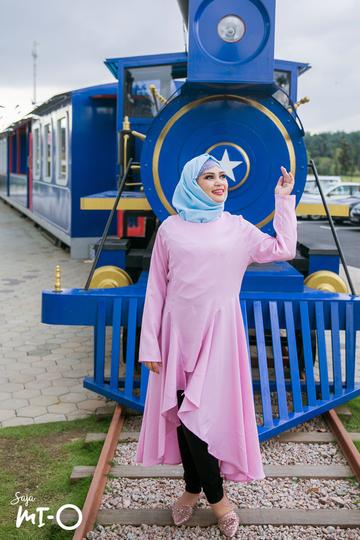 Saja Mi-O team is committed to bringing affordable plus-size fashion to all customers. They believe fashion should be about having fun and celebrating all body shapes. Hence their collections include trendy dresses, tops and bottoms so you can pull off the hottest looks of the season, all while keeping within your budget.
They know it's not what you save that counts, it's what you get. Therefore they use the finest, premium fabrics combined with superior workmanship. Working with a Korea-based designer, chic elements of the season such as ruffles, pleats and modern embroidery are incorporated, to create stylish apparel that manifest street chic and smart professionalism alike.
They stock a collection of islamic- friendly wear to help the modern muslimah flaunt her fashion flair and keep up with trends while adhering to religious standards of modesty. They believe that modest dressing does not exclude being fashionable, and they want to start a momentum where women of faith can embrace islamic-friendly fashion in ways that speak of their personal values and unique style alike
Muslimah apparel singapore
Most of their apparel are also available in plus sizes for their customers. You'll find muslim-friendly wear as well as fabulous accessories at highly affordable and reasonable price points on their one-stop webstore.
For more information about Muslimah Boutique Collection, please visit https://mi-o.sg/