A wig is the best option for females who wish to look attractive while still protecting their real hair.
There is significant debate over how long a wig may be worn. The nice thing about wigs is that the greater care you give them, the longer they will endure. Today, we'll discuss how long you can wear a wig and some basic things you can do to extend its longevity.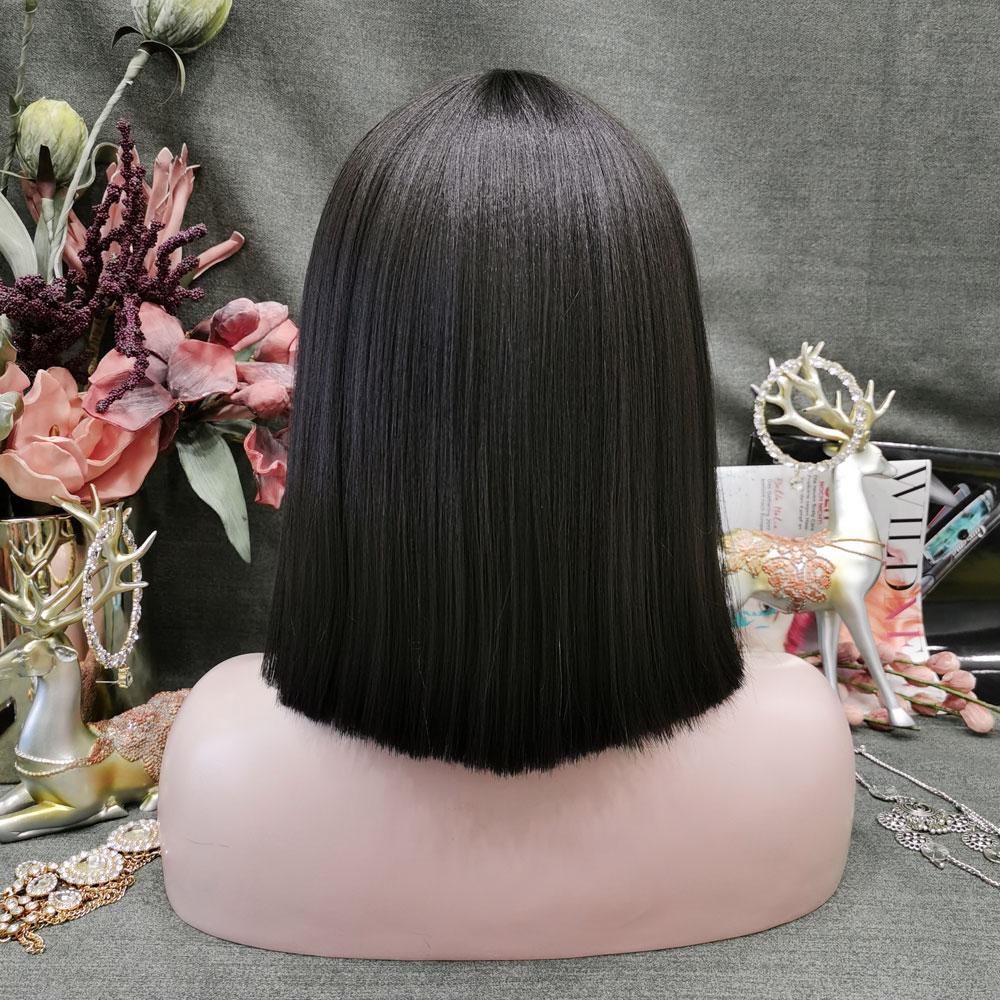 How Long Can a Wig Be Worn?
The lengthy answer is that it depends on the type of wig you use, the expertise of your hairstylist, how quickly your hair grows, how strictly you adhere to natural hair wig care instructions, and a few other things.
However, the short answer is that it is dependent on the chemical makeup of the glue you employ. Some adhesives are temporary, while others may hold a bonded wig in place for several weeks (4-6 months). You must use the proper adhesive or your edges will be damaged.
A lace front wig may usually be left on for up to six weeks using long-lasting glue. The amount of time a lace front wig may be worn depends on the manner and products used to install the wig, as well as body chemistry.
I do not advocate wearing a glued wig for an extended period of time since your hair requires maintenance; wash and moisturise them on a regular basis. Wigs can help you seem more beautiful, but they cannot replace your natural hair. The chemical composition of the glue will determine its hold time.
Removing Glue: There are several wig removal sprays on the market. For example, C22 spray glue remover can dissolve the adhesive, allowing you to remove and replace your wig. Medical alcohol that contains 90% or more alcohol is also an excellent option.
The longevity of a wig is entirely dependent on how you care for the wig or hair system. If properly maintained, a high-quality wig may last for 4 months if worn on a regular basis. The material used to make the wig or hair system also has a significant impact on its longevity.
How to Make Your Wig Last a Longer Time
1. Wear your wig less frequently.
If you wear a wig every day, you may consider purchasing two wigs and alternating them. The wig will stay longer if you don't wear it as often. Aside from that, rotating will allow you to properly care for your wigs on "off" days.
2. Take proper care of your wigs.
If you comb the wig after use, clean it with the appropriate shampoo and conditioner, and follow all of the usage instructions provided by top wig suppliers and designers, your wig will last a long time.
3. Have your wig styled
We recommend utilising hot styling tools such as straighteners and curlers on the lowest setting possible, using lots of heat styling protection products, and not using the style items anywhere near the root of the hair.
It is usually preferable to style wigs while they are damp using rollers rather than hot styling tools – this is the greatest method to extend the life of your wig, but it is not always possible.
4. Storage of your wig
When not in use, your wig should be stored on a wig stand away from excessive heat, dampness, and direct sunshine. If you must travel with your wig, use a wig stand and wig box to prevent it from being damaged or deformed.
For more information about lace front wig long, please visit www.uniqso.com